Hide and Squeak!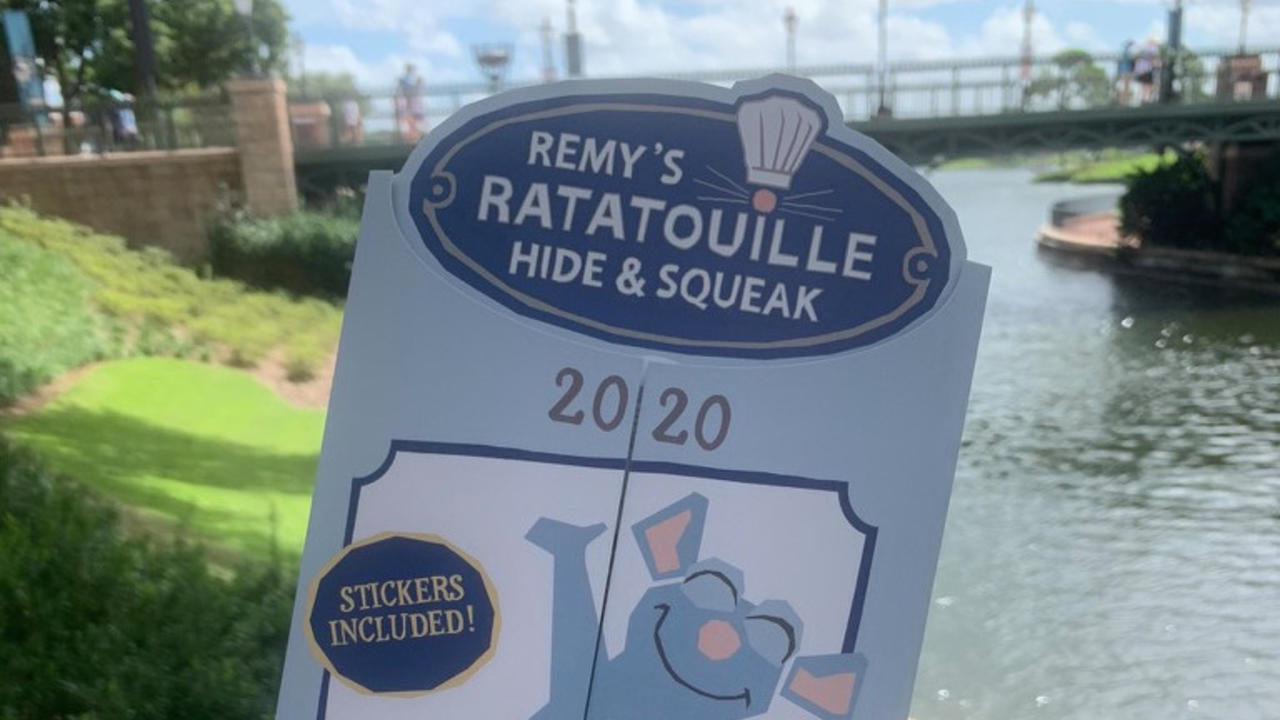 WARNING: CONTAINS A FEW SPOILERS
With park hopping suspended, a full day at EPCOT for parents with little ones can be a tough sell. With much of Future World under construction, the heavy burden of entertainment falls upon the World Showcase. At first blush, EPCOT's World Showcase is simply about food, drink, culture and shopping. BooooRING to most children.
I could spend the next 1000 words explaining that there are incredible attractions, outrageous desserts, plenty of character sightings and a whole lot of magic throughout all of EPCOT still, and that it is 100% worth a full day. But, I'm here to share details of one activity that could be a game-changer for your family's full day at EPCOT.
Remy's Ratatouille Hide and Squeak offered for $7.99 (AP/DVC discounts apply) is a scavenger hunt adventure throughout EPCOT's World Showcase. Guests are on the hunt for Remy (the tiny rat from the movie "Ratatouille") as he hides somewhere inside each of the eleven country pavilions. Once found, locate the corresponding sticker (yes, it comes with stickers!) and place it on the map in the area for the country you are in at the time. In each location, Remy is found with a different ingredient that makes up the recipe...you guessed it, ratatouille!
Be forewarned, this isn't child's play! Some of the Remy statues are tough to spot! If you get a little stuck, you can ask Cast Members for hints. OR, people watch for a little while and surely someone will find it for you. :)
When your map is completed and all ingredient stickers are in their place, return your map to any location where the Hide and Squeak activities are sold to claim your prize. PS You get to keep the map. :)
The prize is a choice of one selection between two cups and two water bottles. These are definitely upgraded prizes from the past and honestly these souvenirs pretty well balance out the cost of the adventure. Talk about bang for your buck...hours of entertainment, memories made, a souvenir map and a gift for 8 bucks!
What's more, the adults can enjoy eating and drinking around the world under the guise that it's ALL about the kids and their scavenger hunt. Win-win! So here's a tip, if you spot Remy first before the kids keep that information to yourself while you enjoy all the wonder of the World Showcase pavilions. In other words, don't squeak!
Have you done any of the Epcot scavenger hunts? What did you think?