You've, no doubt by now, heard about this new cookie place in Disney Springs. Gideon's Bakehouse came on the scene in January 2021 and people have been singing their praises ever since. I mean, a ½ pound cookie? Yes, please! Because of the popularity, there should be some strategy involved if you plan to visit. In fact, I have 3 pieces of info that I think everyone needs to know.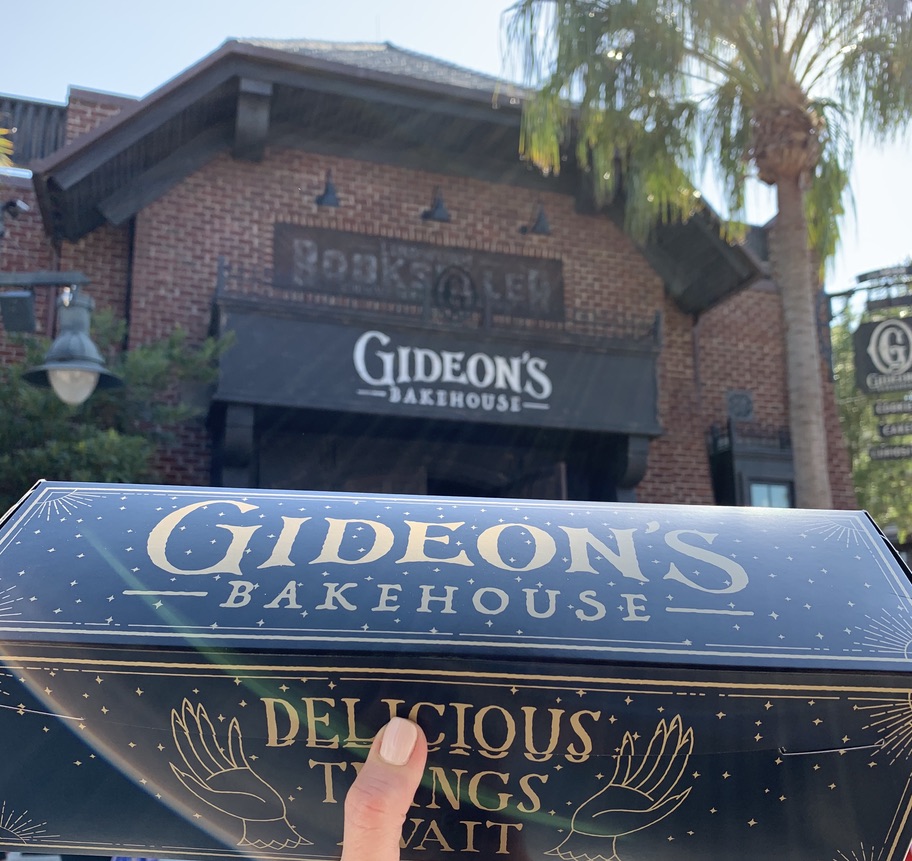 The Line
This is probably the #1 item for anyone interested in visiting Gideon's Bakehouse. Because it is a must-do for so many, the line can become VERY long. There really isn't physical space for such a long line, so Gideon's uses a virtual queue most days.
My advice: head straight there when you arrive at Disney Springs. If it isn't crowded enough for a virtual queue, you will be allowed to line up and enter the bakery. If there is a virtual queue, though, there will be an employee or two outside with tablets taking your contact info. They will take your name...