without ANY prior travel agent, sales or marketing experience!
Become a Travel Agent Specializing in Disney Destinations
Become a Travel Agent Specializing in Disney Destinations
without ANY prior travel agent, sales or marketing experience!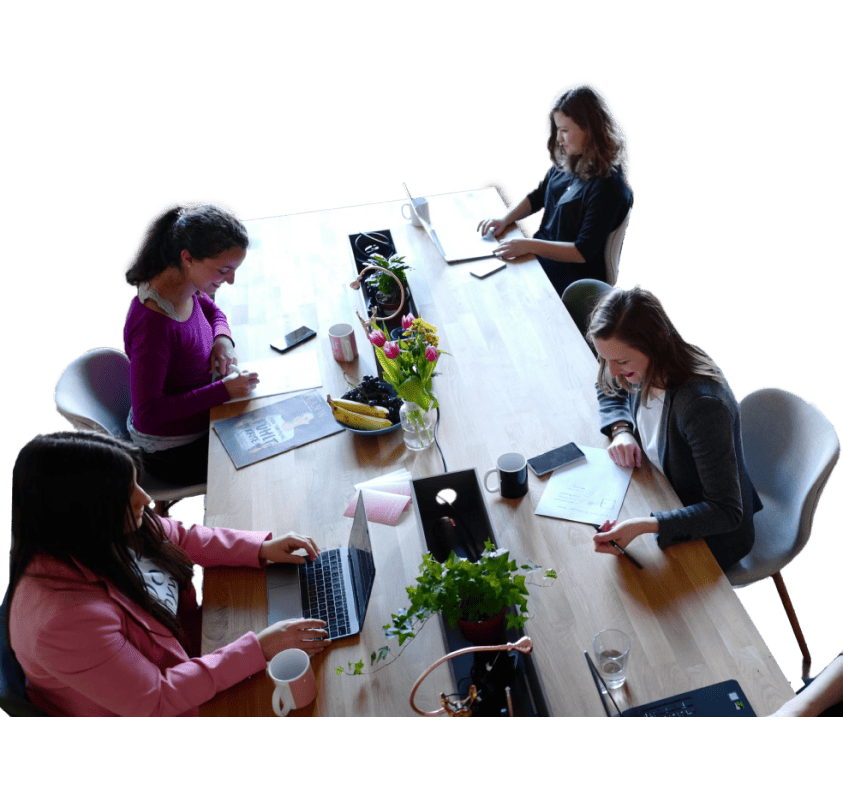 If you're passionate about Disney, have been told you should plan vacations for a living or you plan pretend trips just for fun and want to make money doing what you love, then you already know the travel agent life is for you.
Listen, you're definitely a pro at planning your own vacations, but planning for someone else is a skilled art. The Agent Prep Program provides students with everything they need to strategically and effectively attract, plan for, service and WOW their guests. Anyone can book a trip, but you don't want to be just anyone, do you? You want those word-of-mouth referrals coming in and your guests shouting your name from the rooftops creating a stream of new business. If going "above and beyond" is part of your DNA and you're serious about living that Disney life, but are lost on how to make that dream come true, you've found the right place. If you're looking to learn how to become a Disney Travel Agent, provide Disney travel services, or just find valuable resources as a travel agent, Get Down to Disness is your best partner.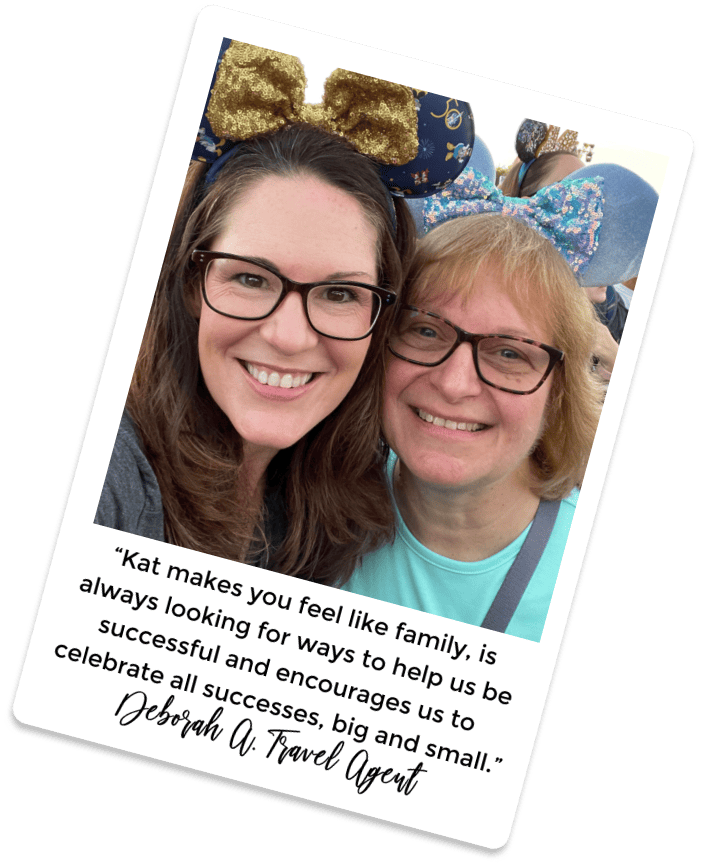 By the end of this program, you will have…
A clear understanding of expectations, costs and requirements. You'll feel incredibly prepared and confident joining the travel agent workforce.
All the tools and knowledge to strategically plan disney destination vacations. Expert planning leads to incredible testimonials, which leads to more sales & earnings!
A clear understanding of how to begin working as a TA and for whom. Not all agencies or business structures are created equal. You'll know all the options.
All of my marketing and business growth strategies (all of them). Learn how to effectively promote yourself, build trust and leverage your network for growth.
A clear understanding of TA benefits and how to access them. Discounted vacations, special offers, rates and trainings are a huge perk for select agents.
A library of swipe files and content to use inside your business. 1,000's of photos, forms, tip sheets, guides and more to help you hit the ground running!
A community of supportive friends and fellow agents. In this no-judgement zone, safely ask the "Dumb" questions and make lifetime friends!
Enroll in the Agent Prep Program Today
What's Inside the Agent Prep Program
Job Description & Expectations
In this introductory module, you'll learn exactly what it takes to be a Travel Planner specializing in Disney Destinations. You'll discover all the rules to live by and start your training as a focused travel professional. Learn everything about being  Disney Travel Agent from Get Down To Disness
Module Highlights:
Knowledge is power. The more you know going into this field the more confident you will be as you enter it. At the completion of Module 1, you'll know:
What type of commitments are required of you
The expectations of you from an agency and your guests
What costs you can expect to incur and your earning potential
Trip Planning Fundamentals
Explore exactly how to properly plan a Disney destination vacation from start to finish. Focusing on essential tasks, client service, best practices and tricks of the trade for success.
Module Highlights:
We'll be cutting through the overwhelm and all the scary unknowns about your lesser traveled Disney destinations so that you'll be booking them all like a seasoned pro right out of the gate.
Walt Disney World Resort
Disneyland Resort
Disney Cruise Line
Aulani Resort and Spa
Adventures by Disney
Build and Manage Your Client Base
Stuck on how to attract clients? Wondering how to use social media to grow your business? Clueless on how to manage existing and past clients? All the answers are in here. Attracting Disney travel clients can be tricky, let us take the stress out for you.
Module Highlights:
This module pulls back the curtain on:
How to leverage your existing network
Establishing and growing your social media channels
Effectively selling without being pushy, salesy or annoying
Starting Your Travel Career
Now that you've learned the ins and outs of planning, servicing guests, selling and marketing your services, learn how to take action to start your career!
Module Highlights:
It's time to put your hard work into action! Here's where we'll cover:
Agency types and which is best for you
Interview and Resume Prep
Rookie Mistakes to Avoid
Travel Agent Benefits
Module Highlights:
The finish line is in sight! All that's left to do now is recap, review and reiterate the most important take-aways. You'll be set up for success after completing:
Module Highlight Review
Practice Interview
Final Exam
When you enroll in the Agent Prep Program today, you'll get:
Each at-your-pace module is stacked with valuable lessons, supportive downloads and helpful worksheets to make learning easy, fast and fun!
Instant Access to the Image Gallery
Thousands of photos to use on social media to start building your business and grow an engaged audience.
Engaging downloads and digital worksheets that help to not only tell you how to be successful, but SHOW you how!
Members Only Private Facebook Community
Lifetime access to continued support from Kat and fellow travel colleagues.
Plus These Bonuses to Help You Instantly Look and Act Like a Seasoned PRO Right Out of the Gate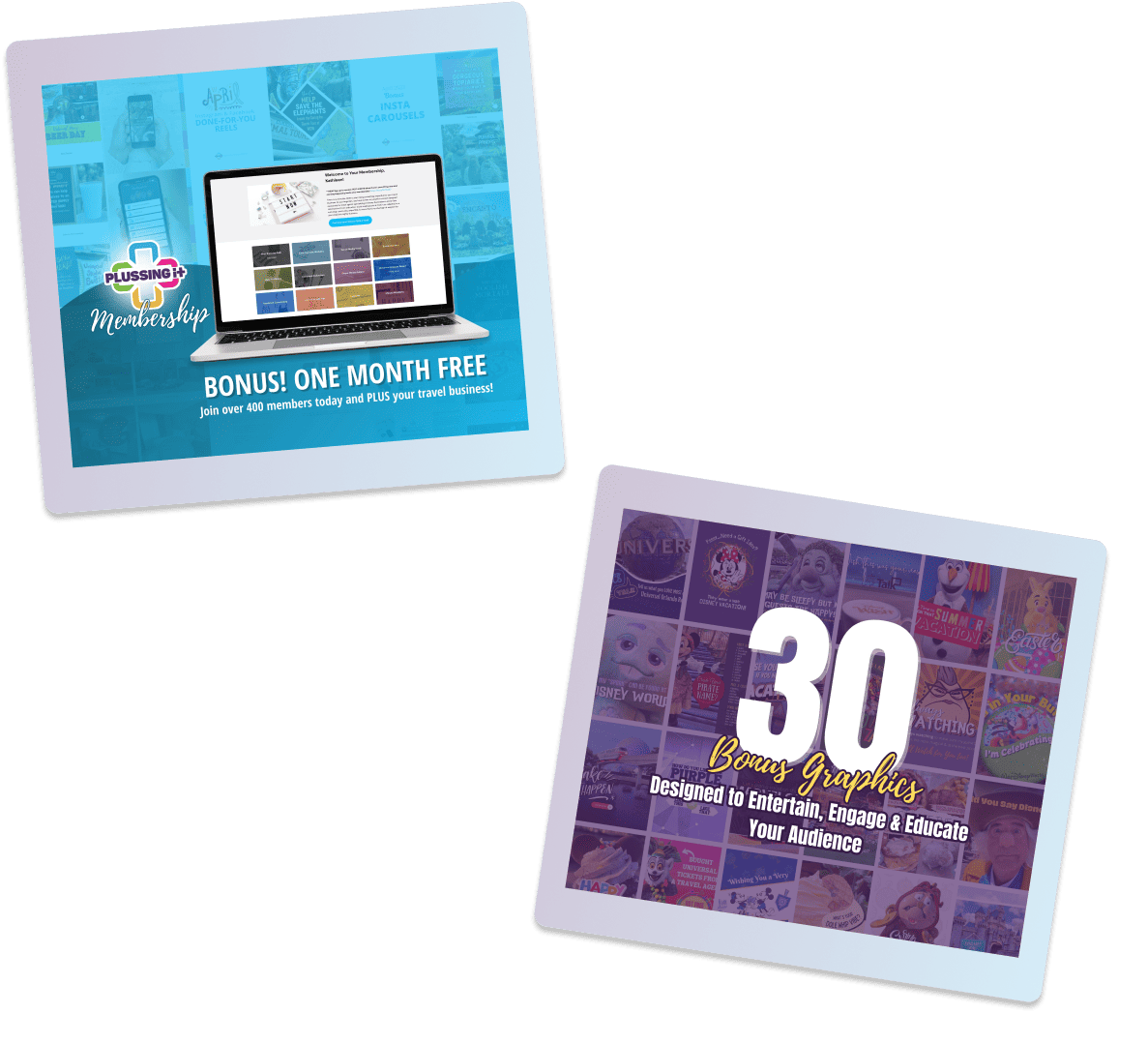 Bonus 1
One FREE Month of the Plussing It Membership
At the completion of the Agent Prep Program, you can join over 400 smart, savvy and successful agents inside the Plussing It monthly membership and get your first month FREE-which is really 3 months as you are immediately granted access to three months worth of content!
(A $197 Value)
What You'll Get:
Done-for-you monthly content and collateral created by a professional designer with an extensive background in travel sales, marketing and copy writing.
100+ images and customizable copy for posting on social media every day of the month
How-to guides, videos and live chats to help expand your knowledge and expertise
Collateral library of done-for-you documents to provide your guests
Bonuses galore: Reels, carousels, templates and more!
Private member community of the best in the business!
Bonus 2
Bonus Pictogram Social Media Pack
30 engagement grabbing graphics for growing your social media following, getting more leads and booking more vacations!
(A $300 Value)
What You'll Get:
30 professionally designed graphics to share on social media accounts that are strategically formatted to induce engagement and expand reach. A well rounded social media account should do three things:
That's exactly what these pictograms do and they will be yours!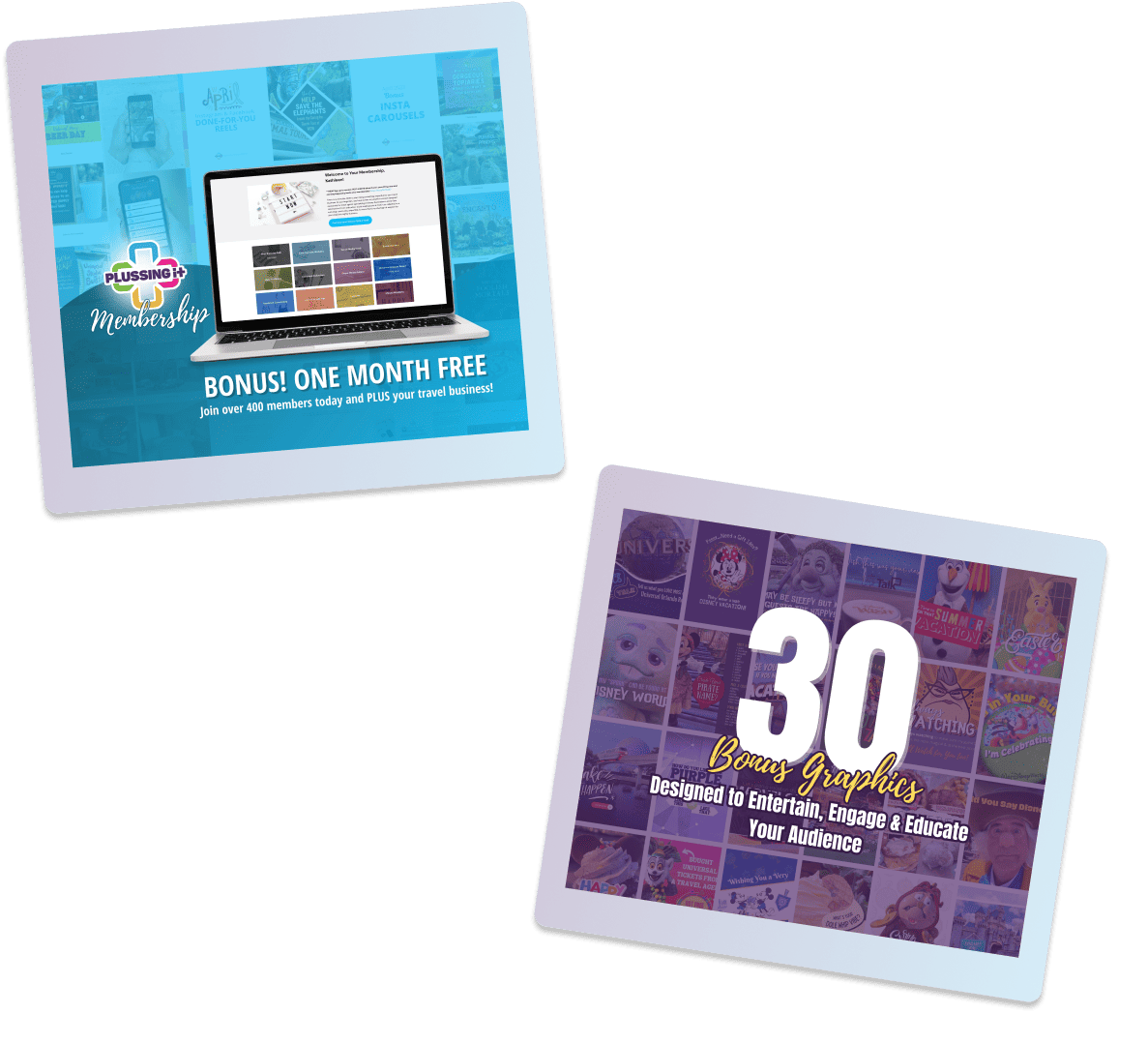 Here's what you're getting when you enroll today:
The Agent Prep Program
$3,000 Value
One Month of Plussing It Membership (upon course completion) – $197 Value
Bonus Pictogram Social Media Pack – $300 Value
Total Value: $3,497
When you add it all up, that's a value of nearly $3,500 all for the cost of a single college credit.
But when you enroll today...
Enroll today to gain lifetime access* to an entire program that gets you job-ready in a field you already know you love!
Enroll in the Agent Prep Program Today
At Get Down To Disness, we believe that with a little pixie dust and a lot of passion, you can take your travel business to new heights. Whether you are nervous about getting started or are a travel agent specializing in Disney destinations that needs a boost to reach those big goals, we're ready to guide you every step of the way. Join us inside the Agent Prep Program or Plussing It Membership today and together, we'll make it happen! Walt Disney famously said "You can design and create, and build the most wonderful place in the world. But it takes people to make the dream a reality." See what our community of hard working and dedicated agents have to say about their experience working with us:
"Kat has created an exceptional program that covers every aspect from how to get started and what to expect, to #truthbombs and how to prepare. I could never have been as well prepared for my start in the industry if it hadn't been for this program. Add in the incredible, supportive community that you will become a part of, and there is nothing that could compare with preparing you to be the best Travel Agent you can be. By far the BEST investment you could ever make in yourself!"
Christina Smith
Travel Agent Specializing in Disney Destinations
"Plussing It has changed the way I am able to get more social with my social media. Kat goes above and beyond providing not only fresh content monthly to be used but also helps with tips and tricks for growing your personal business on a weekly basis. It has been a complete game changer! Highly recommend this service!!!"
Patrick O.
Travel Agent Specializing in Disney Destinations
"I was apprehensive about starting a new career, but so glad I did! Kat gave me all the tools I needed. This course changed my life!"
Jen S.
Travel Agent Specializing in Disney Destinations
"This program has been wonderful! Easy to use, excellent pertinent information, confidence boosting and at your own pace. I recommend!"
Carolyn Tiberi
Travel Agent Specializing in Disney Destinations
"Kat's patience and knowledge is priceless. This course content will help you prepare in every magical way possible."
Nicole Paradise
Travel Agent Specializing in Disney Destinations
Try the Agent Prep Program with Confidence!
Complete the work, show me your efforts and results. If you are not satisfied, I'll gladly give you a 100% refund.
Run through the ENTIRE PROGRAM and if you didn't love it, or get you results, email me within 60 days of enrollment and I will refund your money. Full details inside our Terms and Conditions page.
Frequently Asked Questions
Enroll in the Agent Prep Program Today
The Agent Prep Program is PERFECT for you if…
You are serious about wanting to enter into a career in Disney travel planning and being successful at it.
Want to finally focus on something just for you.
Are eager and willing to learn and apply yourself to creating the foundation for a potentially life-changing career.
Would rather spend your spare time investing in your future than scrolling social media or binging shows.
Have little to no experience in travel planning, marketing and sales but are excited to learn and build a thriving business.
Want to be a part of an incredible community of smart, supportive and wonderful colleagues that will help you every step of the way.
Are ready to start earning money doing something that you truly love and are passionate about.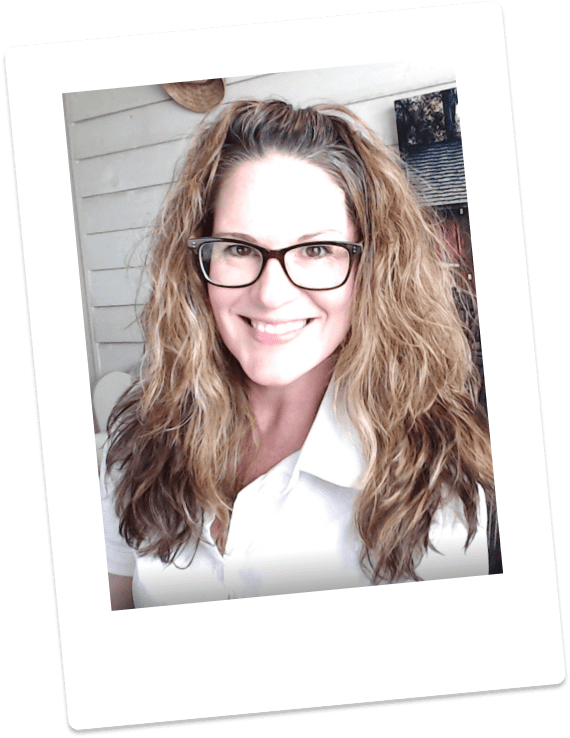 Are you ready to join me inside the Agent Prep Program?
So what do you say? Has reading all of this gotten you excited about becoming a travel professional that specializes in Disney vacations? I'm willing to bet if you are here now, you've been thinking about this for a while. Taking the leap into this business certainly changed my life and it's my promise to help you change yours. I will teach you everything you need to know to begin this new, very magical career adventure and knock it out of the (theme) park!
If you're serious about planning Disney vacations professionally, whether as a side-hustle or complete career shift, join us! You won't regret it.
I hope to welcome you into our private community soon!
– Kat
Enroll in the Agent Prep Program Today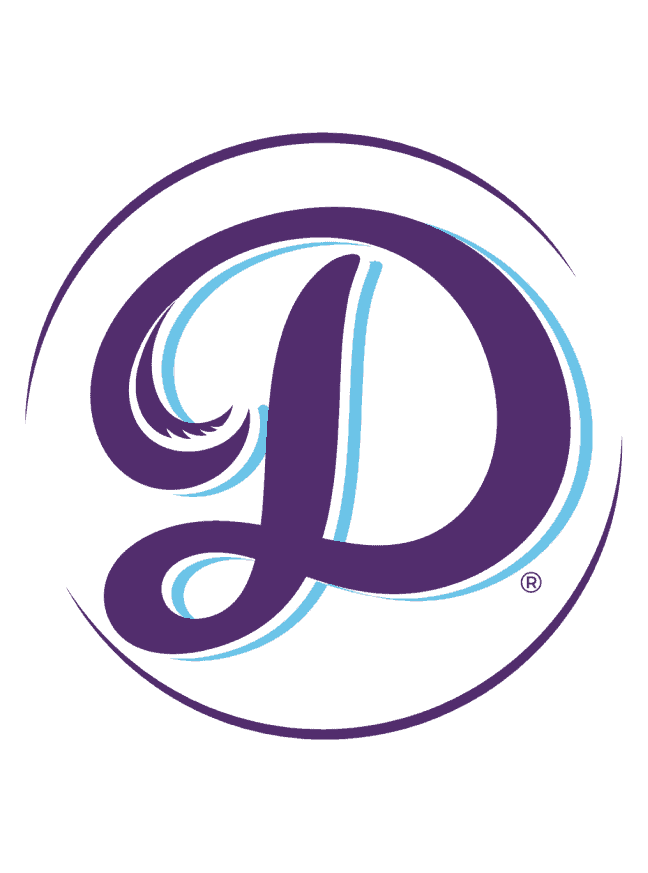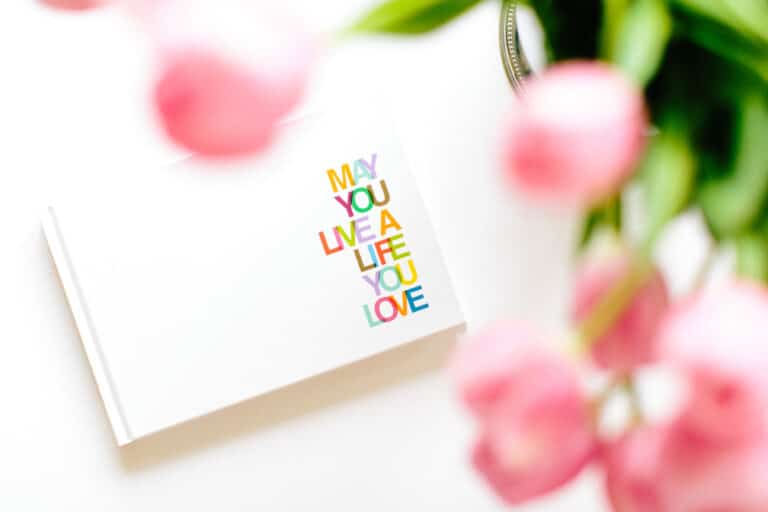 In the hustle and bustle of our daily lives, where responsibilities often take center stage, there's something undeniably magical about dedicating time to do something purely for yourself. Imagine, for just a second, that your
View Post