Sprinkle a bit of magic into your travel agent journey!
Resources for Travel Agents Who Plan Disney and Universal Vacations
Solutions for Travel Agent Success at Every Stage
Whether you dream of turning your passion for Disney travel planning into a career or wish your social media and client care content would create itself so you can level-up fast, you're in luck. Our Agent Prep Program will guide you every step of the way to starting the career of your dreams and our Plussing It Membership will take your travel business to the next level. We provide the absolute best resources for travel agents planning Disney or Universal Studios trips! If you're a travel agent planning Disney or Universal vacations for your clients, learn from the best in the business.  Get Down To Disness has years of travel agent prep experience and will help you create the best experience for your travel clients! Contact Kat Wolfe today to learn how you can get your travel agent prep to the next level!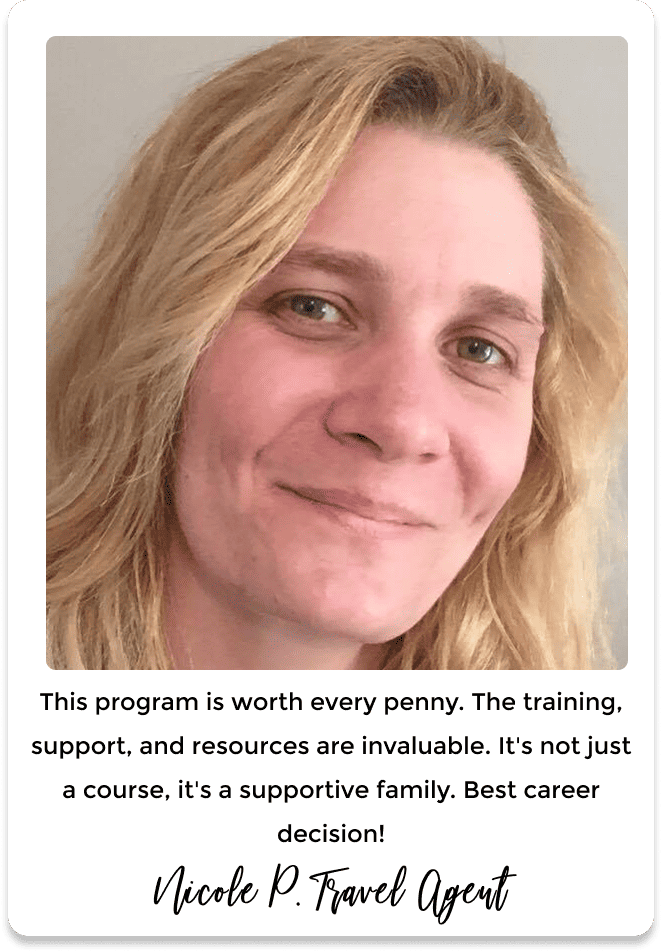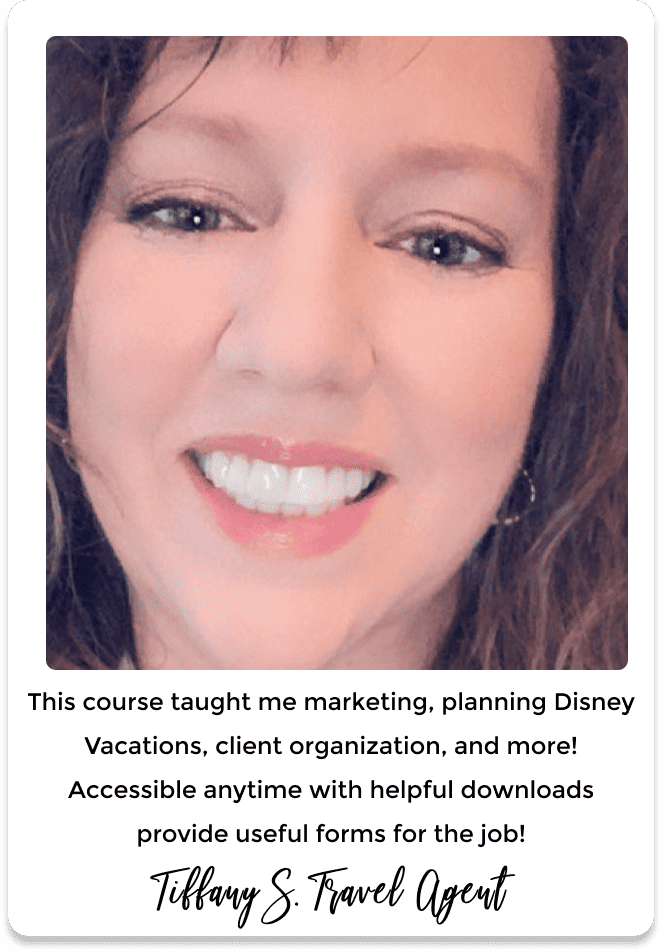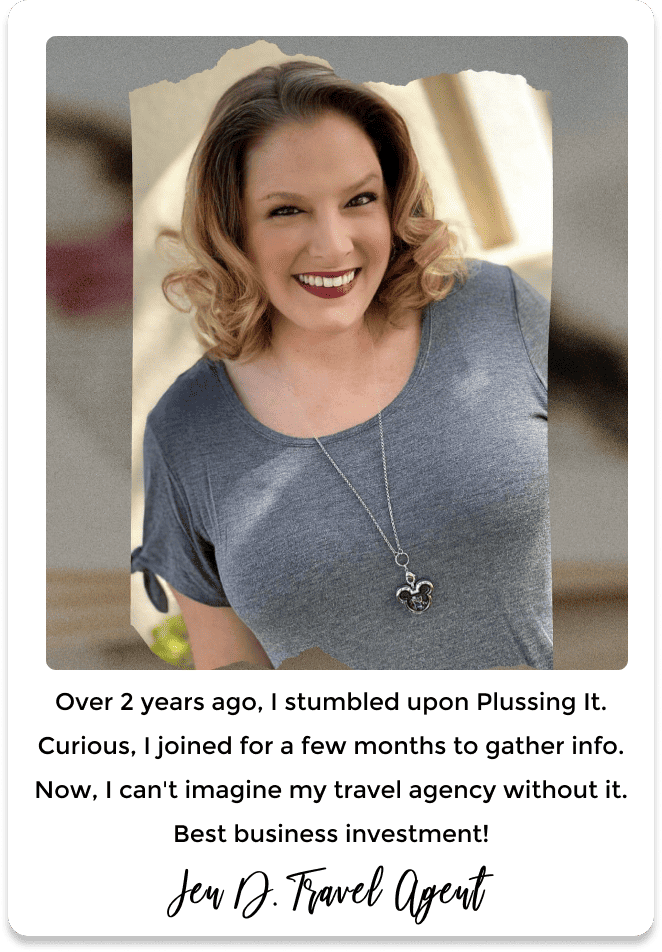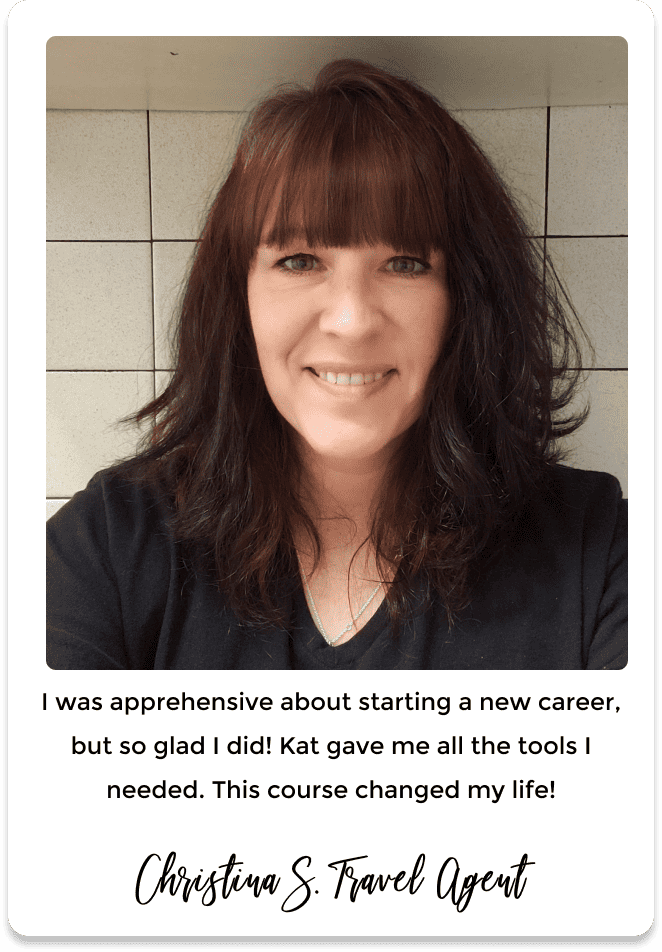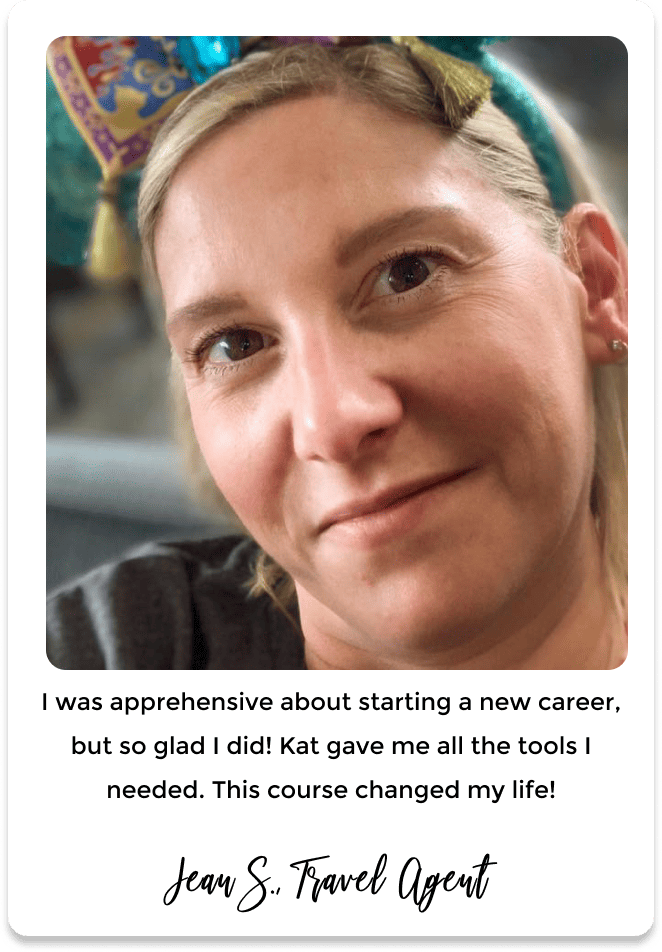 At Get Down To Disness, we believe that with a little pixie dust and a lot of passion, you can take your travel business to new heights. Whether you are nervous about getting started or are a travel agent specializing in Disney destinations that needs a boost to reach those big goals, we're ready to guide you every step of the way. Join us inside the Agent Prep Program or Plussing It Membership today and together, we'll make it happen! Walt Disney famously said "You can design and create, and build the most wonderful place in the world. But it takes people to make the dream a reality." See what our community of hard working and dedicated agents have to say about their experience working with us:
"Kat has created an exceptional program that covers every aspect from how to get started and what to expect, to #truthbombs and how to prepare. I could never have been as well prepared for my start in the industry if it hadn't been for this program. Add in the incredible, supportive community that you will become a part of, and there is nothing that could compare with preparing you to be the best Travel Agent you can be. By far the BEST investment you could ever make in yourself!"
Christina Smith
Travel Agent Specializing in Disney Destinations
"Plussing It has changed the way I am able to get more social with my social media. Kat goes above and beyond providing not only fresh content monthly to be used but also helps with tips and tricks for growing your personal business on a weekly basis. It has been a complete game changer! Highly recommend this service!!!"
Patrick O.
Travel Agent Specializing in Disney Destinations
"I was apprehensive about starting a new career, but so glad I did! Kat gave me all the tools I needed. This course changed my life!"
Jen S.
Travel Agent Specializing in Disney Destinations
"This program has been wonderful! Easy to use, excellent pertinent information, confidence boosting and at your own pace. I recommend!"
Carolyn Tiberi
Travel Agent Specializing in Disney Destinations
"Kat's patience and knowledge is priceless. This course content will help you prepare in every magical way possible."
Nicole Paradise
Travel Agent Specializing in Disney Destinations
Do you want to be a Disney travel planning professional, but don't know how to get started? It takes hard work, dedication and passion. But don't worry because there's a spoonful of sugar to make the training go down! Our Agent Prep Program is a fun, supportive and comprehensive experience that prepares you for any challenge that comes your way as a Disney travel planning pro. Our program is designed to guide you to become the best travel agent you can be, creating unforgettable experiences for your clients and building the career of your dreams. If you're looking to learn more about becoming a Disney specific travel agent for Universal Studios or Disney, contact us today to get your travel agent training started today.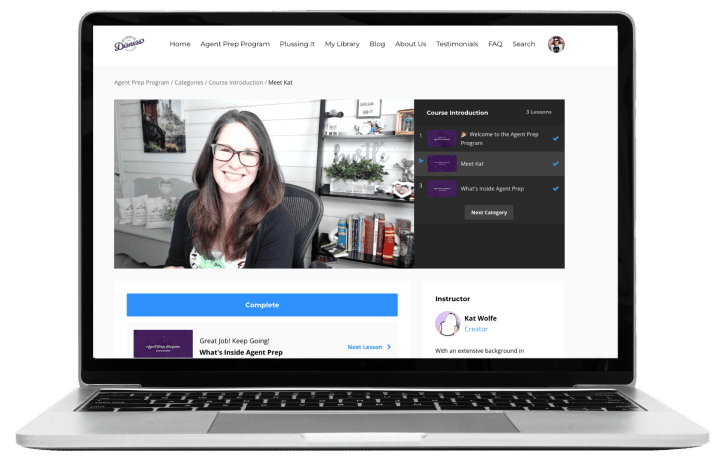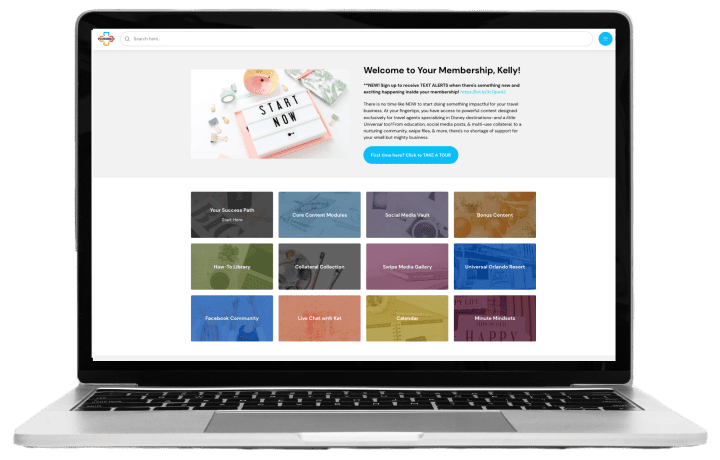 Our PLUSSING IT Membership is kind of like having Tinkerbell on your team, but instead of pixie dust, we're providing time-saving, done-for-you resources to show up on social, make client-care a breeze and grow your travel business each and every month! Our membership is exclusively for travel agents who specialize in Disney and Universal destinations who want to consistently grow their audience, get more leads and close more sales. We may be biased, but you won't find a better community of supportive, kind, generous and like-minded travel agents anywhere else. This work-from-home career can sometimes feel isolating, but not inside Plussing It.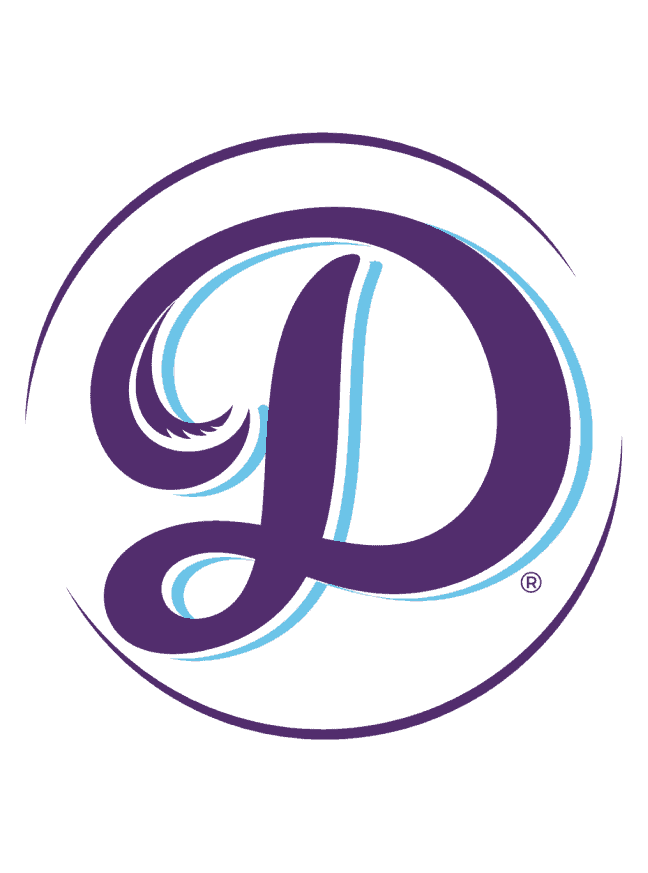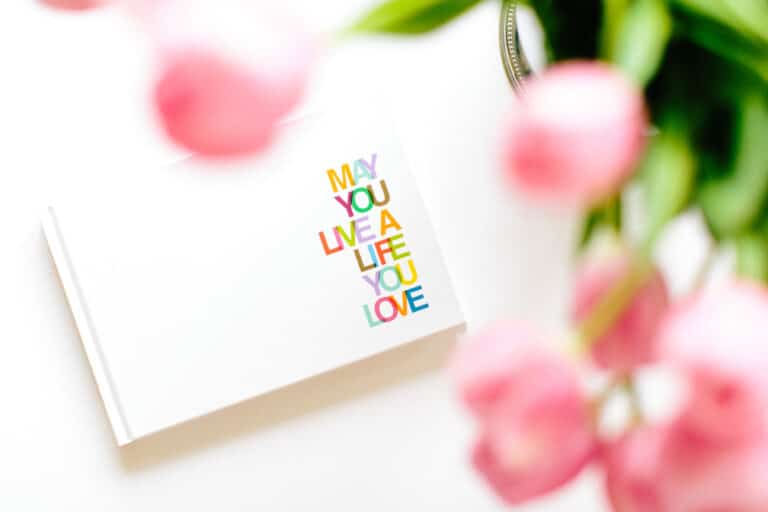 In the hustle and bustle of our daily lives, where responsibilities often take center stage, there's something undeniably magical about dedicating time to do something purely for yourself. Imagine, for just a second, that your
View Post