A Single Girl's Guide to WDW: Top 10 Ways to Celebrate Galentine's Day (Part 2)
Welcome back to our list of ways to celebrate Galentine's Day at Walt Disney World. If you missed Part 1, you can read that here. Hope you enjoyed part one of this series and are excited to come back for more! Just a reminder, this list can be used for any fun trips and not just Galentine's Day. Many of these options will be great for adults-only trips, bachelor/bachelorette parties, or just a trip where you are celebrating something special with kids or without.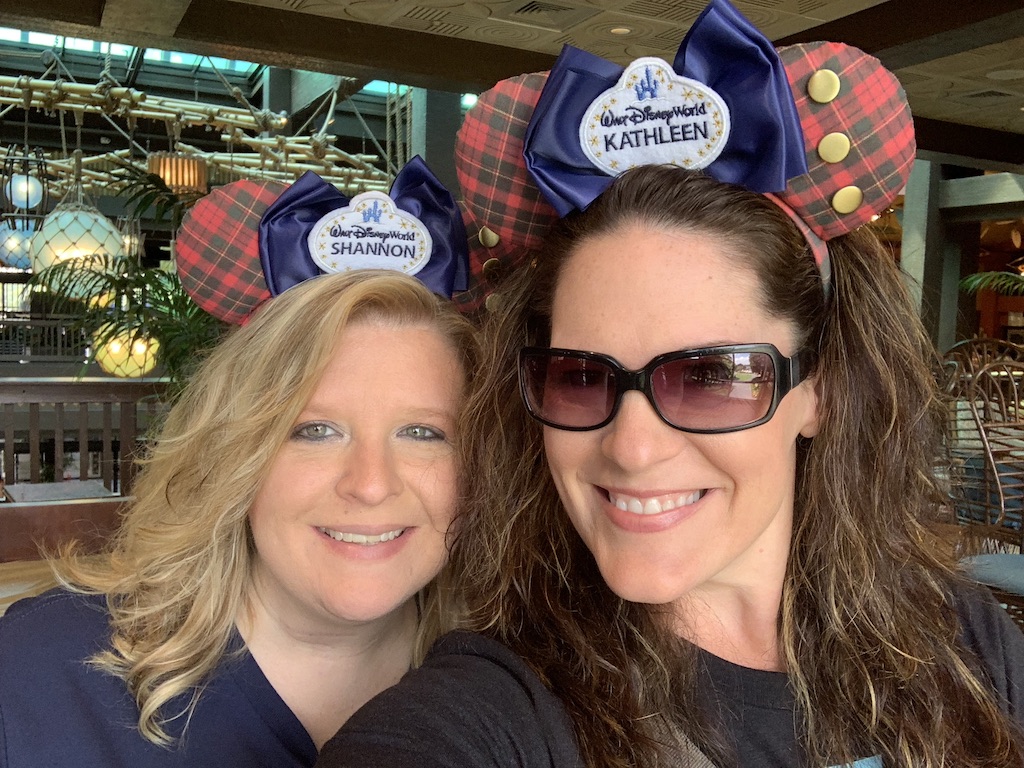 Disney Private VIP Tour

From a full day of relaxation to a full day of FUN, the next item on my list is a serious way for Walt Disney World fans to treat themselves! Let the VIP Tour Guides at Disney create your perfect park day with a customized private VIP tour!

You and up to nine of your Disney-loving friends can enjoy a perfectly planned day of Disney attractions, dining, and more at all four of the Walt Disney World theme parks! You can spend a minimum of 7 hours experiencing all of your favorite attractions with little wait while hopping from park to park in your private vehicle! The price tag on this experience can be a little high compared to others on this list but let me promise you, it is worth every penny for an efficient and exclusive way to experience your favorite theme parks! These are currently available to book at Walt Disney World.
Book a Disney Special Event or Tour

If you and your Fab Five have been visiting Disney since you were a child, you may be looking for something different to do on your Galentine's vacation. A great way to have a unique Walt Disney World experience is to try a special event or tour. Unfortunately, many of these are not available to book due to COVID-19 restrictions but definitely keep these in mind for future visits.

Disney has special park events where you have access to a specific theme park before or after regular hours. These are a great way to experience some of your favorite attractions over and over again with little to no wait times! Many of these events also include snacks or dining options in the price. If you're looking for more of an exclusive backstage experience, many Walt Disney World tours will take you to areas that are not open to guests. You get a behind the scenes look at how a lot of the magic is made.
Book a Disney Dining Event

If you prefer a unique experience with a tasty twist, then a dining event/party is for you! For my fellow foodies, Disney has tons of opportunities for you to celebrate while also enjoying delicious food and drinks. Each park has dessert parties that are tied to its nighttime entertainment and give you VIP viewing with treats galore. You can also experience Magic Kingdom fireworks from Seven Seas Lagoon on a Ferrytale Fireworks Dessert Cruise.

If you prefer a break from the parks, the monorail resorts have two different dining events where you can enjoy delicious food, drink, and fireworks from these deluxe resorts. "Highway in the Sky Dine Around" and "Celebration at the Top" both feature a more intimate setting where mainly adults will unwind and enjoy food and drinks. Again, many of these events are not currently available to book due to COVID-19 restrictions but when they return, they will be great options to try.
Rent a Boat at Epcot or Magic Kingdom

Looking for a more private way to relax and enjoy the outdoors? Try renting a boat from a Walt Disney World resort in the Magic Kingdom or Epcot area. They have boat options that can hold up to 10 guests and charge by the half-hour. You can enjoy the gorgeous theme park views without the added crowds. I'm definitely hoping these rentals return to Walt Disney World this spring as they are a way to continue to practice social distancing with your group, but also enjoy a new way to experience the Magic Kingdom or Epcot resort areas.
Treat Yourself with a Special Souvenir to Commemorate the Trip

A special trip requires a special souvenir to help you remember it! If you're like me, you buy traditional souvenirs like shirts, ears, pins, mugs, and more. And let me preface this by saying- there's nothing wrong with that! If I bought a "nicer" or "fancier" souvenir every time I went to Disney, I would never be able to afford my next trip! However, on a trip where you are celebrating something special, you should splurge on something exceptional to commemorate the occasion. Disney has tons of souvenirs to help you do just this- lightsabers, droids, VIP photo sessions with a PhotoPass photographer, artwork, fine jewelry, nice purses- the list goes on and on. On my last "special trip," I bought myself a Disney Dooney and Bourke purse. For me, this was a splurge purchase to commemorate my trip and every time I look at it, I smile.
I hope you enjoyed our "A Single Girl's Guide to Walt Disney World" and my list of ideas to help you celebrate this fun and empowering holiday! Galentine's Day is all about loving yourself and loving your friends, and what better way to do that than by trying one (or all) of these unique experiences at Walt Disney World?
I know many of them are unavailable due to social distancing restrictions but it just gives us more to look forward to, right? There are still plenty of ways to experience the magic and celebrate Galentine's. And when you're ready to plan YOUR trip, all it takes to get started is to CLICK HERE!
Galentine's Day is usually celebrated on February 13, but I encourage all you ladies (and gentlemen) to treat yourself all month long in celebration of this glorious holiday! Heck- why stop in February? After the last year of craziness, we deserve ALL the self-love and special surprises we can handle. Treat yourself daily, friends!