What Makes the Grand Floridian GRAND? Part 2
In Part 1 of 'What Makes the Grand Floridian GRAND', we talked about walking paths, Christmas decor, the spa, and rooms with a view. In Part 2, you are in for even MORE amazing reasons to visit or stay at this spectacular resort.
Lobby: The sights, the sounds, the smells. There is nothing grander than the lobby of the Grand Floridian. Once upon a time, you could enjoy an orchestra nightly and a piano player throughout the day. I'm still holding onto hope that these entertainers will eventually return. In the meantime, you can relax while waiting for your room or dining reservation in any of the super comfy chairs and couches. Be sure to take a look at the gems like the giant birdcage, elevator, and grand staircase. Also, be sure to take in the scents even through your masks. I've searched high and low for candles that represent the lobby smell. I've come close, but not yet found "the one." Leave a comment if you found the perfect match for the Grand Floridian!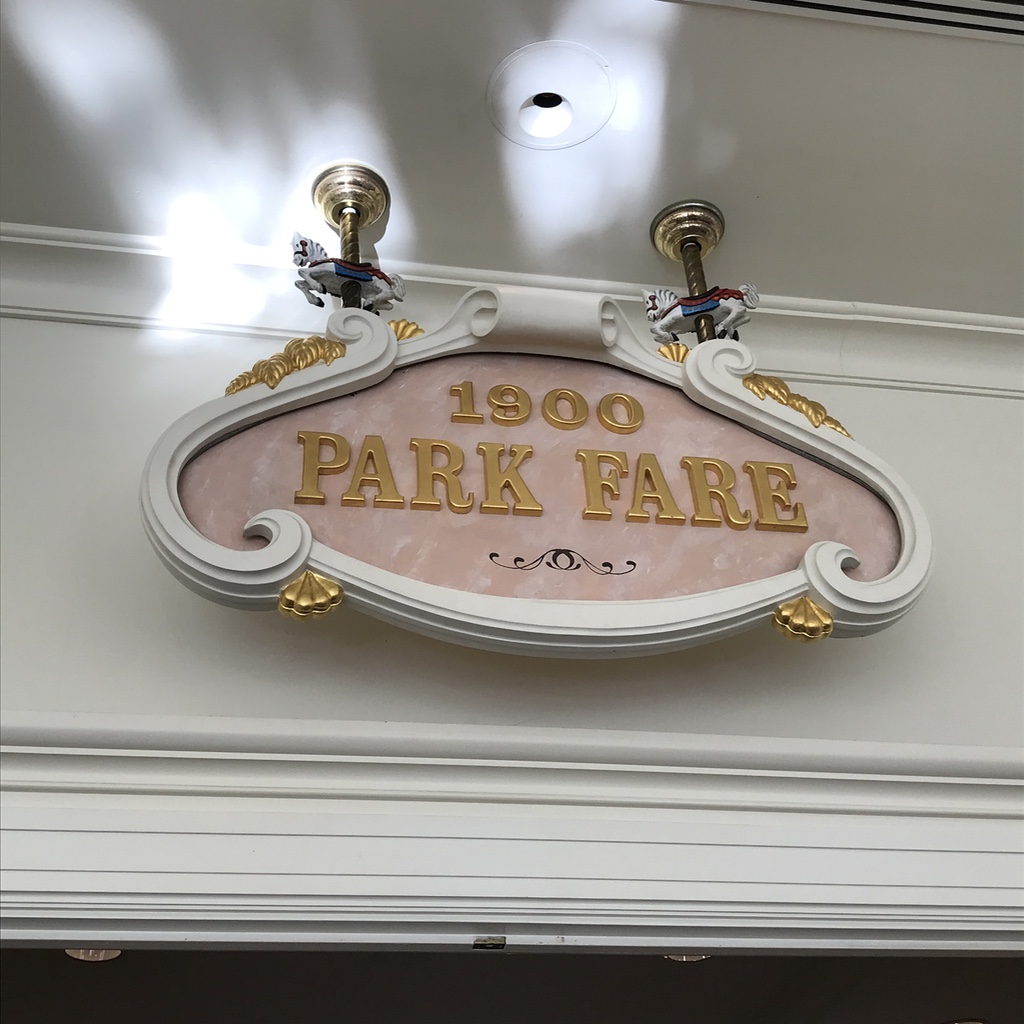 Dining: Grand Floridian truly takes the cake when it comes to dining. From casual to ultra-fine dining and everything between, you can find it here. Sadly, several popular locations are not currently open including the super-posh Victoria & Albert's as well as the family-favorite 1900 Park Fare. What is open, though, is sure to please everyone in your group. If you want something quick and light, look no further than Gasparilla Island Grill, the resort's quick-service location. Place your mobile order as you walk out of your room, and you should be able to walk right into your food ready and waiting. If you want a table-service meal that is easy on the budget, Grand Floridian Cafe is the way to go. I recommend the fried chicken, steak, or salmon - and be sure to get the sticky rice! If you are ready for a nice evening out with the kids and love seafood, give Narcoossee's a try. Amazing food with an equally amazing view! Finally, if you are looking for drinks in a Beauty and the Beast-themed lounge, you will love Enchanted Rose. There are options for every budget and palate at Grand Floridian.
Grounds: Drop.dead.gorgeous. Everything about this resort is beautiful! From the red-roofed shingles to the perfectly manicured landscaping, these grounds are heavenly. You can easily spend an entire day taking it all in. I love taking pictures, so I took advantage of quiet mornings and evenings to stroll the property. Be sure to look for the swan topiaries near the Courtyard Pool - they are friendly!
Pools: For many guests, the resort pool can make or break a stay. The pools at Grand Floridian do not disappoint. The Beach Pool is the larger pool and features a water slide and waterfall. You can also find an Alice and Mad Hatter-themed splash pad near the Beach Pool. If you want a little more quiet during your pool day, the Courtyard Pool may be the one for you. This is located on the backside of the main building and in front of Boca Chica. My family came back to the resort early several days during our Grand Floridian stay and enjoyed relaxing at the Courtyard Pool.
Monorail: "Por favor manténgase alejado de las puertas." How many of us have that line memorized? When you stay at Grand Floridian, you are just a short monorail ride away from visiting the Magic Kingdom, the Contemporary Resort, Polynesian Village Resort, and even Epcot when that monorail line is not being refurbished. This is one of the biggest selling points, in my opinion. Not having to deal with buses to every park? Yes, please!
Some of you might be thinking, "Yeah, the Grand Floridian is amazing and all, but who can actually afford to stay there?" In fact, I WAS that person prior to my stay in October 2020. Disney has some great promotions available, so it may be more affordable than you think. For me, it's worth a splurge now and then, especially with shorter park hours. I spent more time enjoying the resort during my Grand Floridian trip than ever before. Was that partially due to staying somewhere so fantastic? Sure. But the parks also closed early each evening, so it was nice knowing I had somewhere so...GRAND to spend my time.

Ready to start planning YOUR Walt Disney World getaway to Grand Floridian or any resort? There is a resort available for all budgets, so CLICK HERE and get the ball rolling or just get a little more info.