Move Over Tomorrowland, There's a New Slushy in Town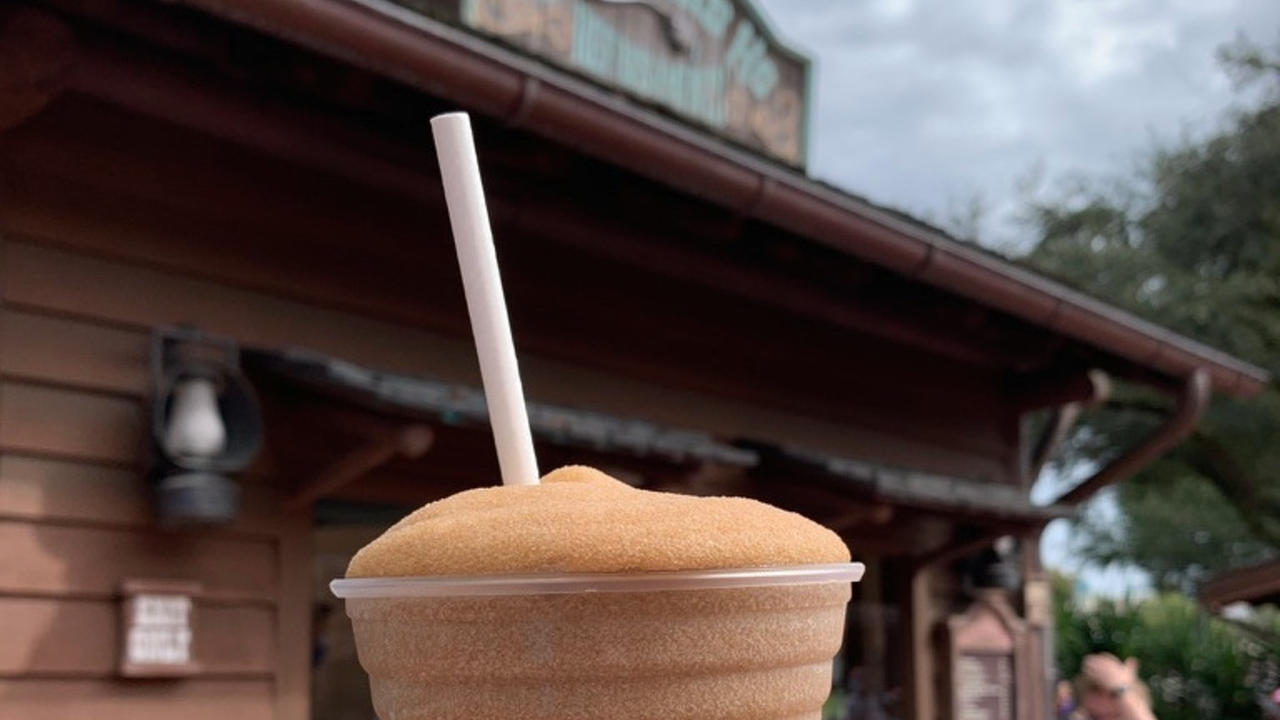 Frozen Coke fans will be happy to know you can get your fix at TWO locations in the Magic Kingdom! Westward Ho Refreshments is now serving our favorite frozen concoction!
Previously, the only places to score a Frozen Coke in the Magic Kingdom were at the Lunching Pad in Tomorrowland and Prince Eric's Village Market in Fantasyland-where you could add flavored syrups.
When the Magic Kingdom first reopened following the covid-19 closure, the Lunching Pad and Prince Eric's Village Market remained closed. While the Lunching Pad has reopened, its operating hours are severely reduced and it is not open every day. I learned that the hard way. Prince Eric's Village Market remains closed as of this blog post.
On my visit last month, I stopped by the Westward Ho Refreshment booth looking to see if they were still selling a breakfast sandwich-pictured on the above outdated menu photo (they were not) and noticed the Frozen Coke Slushy was added to the menu alongside the Lemonade Slushy that has been available for some time! So what that it was only 10:00am, I got one! I would not be denied again!
Hopefully, in the coming weeks and months, both of these locations will have extended hours and continue to offer this thirst-quenching delight! If I'm being honest, I prefer getting my Frozen Coke fix at the Lunching Pad so I can easily pair it with a hot pretzel!
Are you a Frozen Coke fan? They are available in all four parks! Share your favorite spot to get one in Walt Disney World!